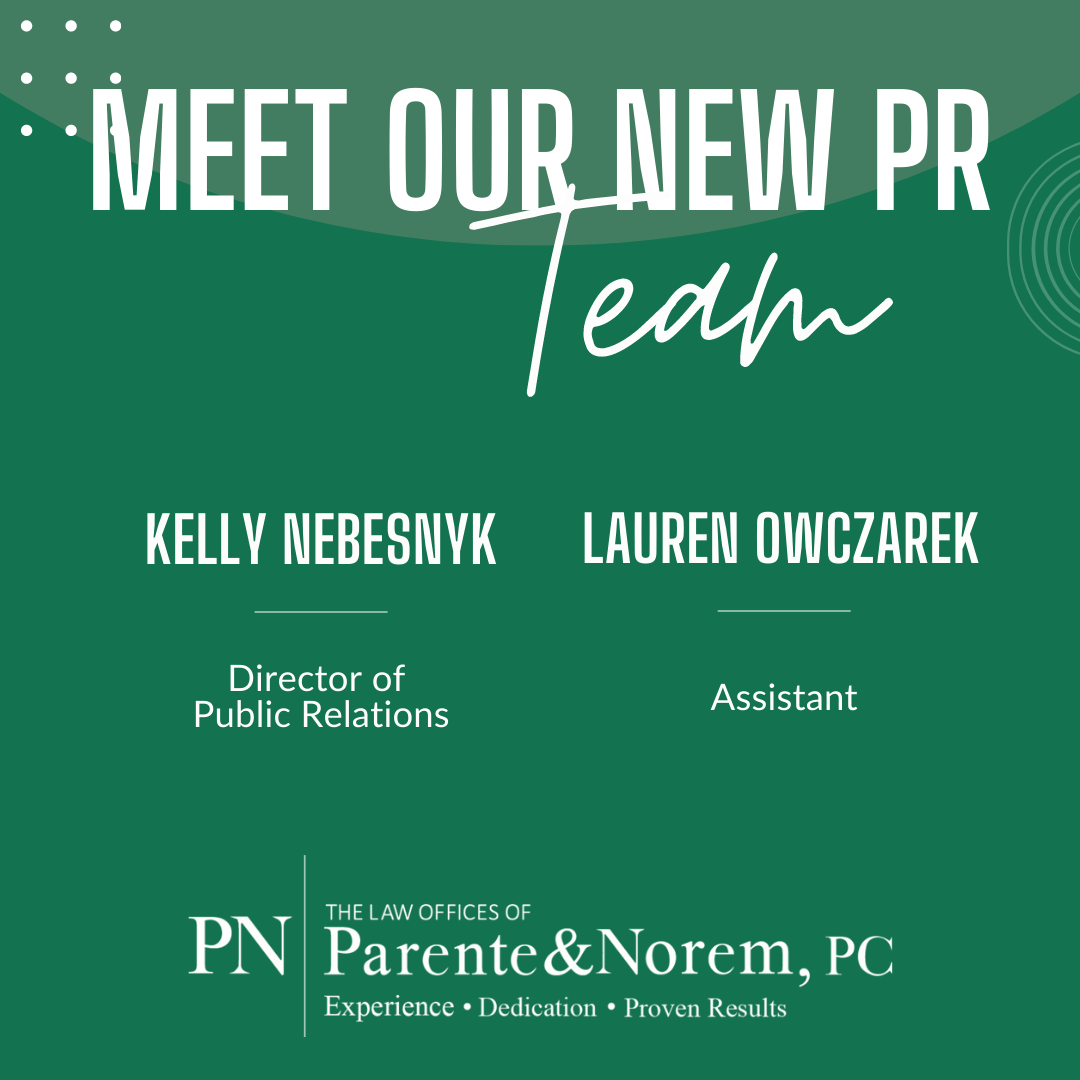 Meet Parente & Norem's New Public Relations Team!
The Law Offices of Parente & Norem, P.C. are thrilled to announce the expansion of our team with the addition of a new Public Relations department. As a leading law firm, we understand the importance of effective communication and have brought on a team of experienced professionals to help us better serve our clients.
Our new Public Relations team will consist of Director, Kelly Nebesnyk, as well as her assistant, Lauren Owczarek. Kelly has over 18 years of experience as a union liaison and has facilitated a close working relationship with our labor force. They are both excited to build upon their already established relationships as well as expand their wide reach under our banner.
Kelly and Lauren will also work closely with our lawyers to communicate our expertise and legal services to the public, media, and other stakeholders – helping us to maintain our reputation as a trusted and reliable personal injury law firm.
With their expertise in strategic communications, our new team will enable us to better engage with the community and share our knowledge and expertise with a wider audience. We are confident that this step will allow us to better serve our clients and further establish ourselves as leaders in the legal industry.
Latest Posts
by Jennifer Gulbrandsen
In our modern consumer-driven society, we rely on products to enhance our lives, provide convenience, and ensure our safety. However, there are...
by Jennifer Gulbrandsen
Construction sites are inherently hazardous environments where accidents can occur due to a multitude of factors. When injuries happen, they can...
by Jennifer Gulbrandsen
As our loved ones age, we often need to consider nursing homes or long-term care facilities to ensure their safety and well-being. Unfortunately, nursing...