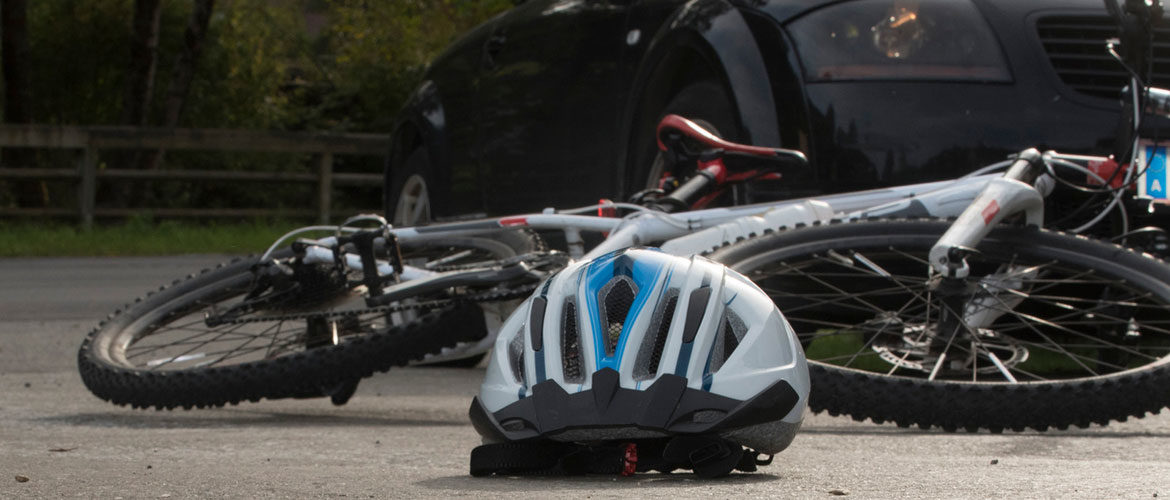 Single Practice
Chicago Bicycle Accident Attorneys
BICYCLE ACCIDENT INJURIES
Bicycles have long been used for fun or leisure and as a mode of transportation too. In today's changing transportation landscape, and with the technological  advancements of ride sharing, bicycles as a means of transportation has gained even more popularity. With even more cyclists on the road, the number of
accidents and incidents reported has also increased.
SHARING THE ROAD
Bicycles and Vehicles are treated very similarly in terms of traffic laws. If you are riding a bicycle you should be riding in the direction of traffic. Riding against traffic is illegal.
With higher numbers of cyclists sharing roads and expressways with motor vehicles, here are some of the more common potential hazards that can occur:
A parked motor vehicle opening a door in front of a cyclist
A passing vehicle clipping a cyclist while driving past
A vehicle making a right turn in front of a cyclist
Cyclists are expected to comply with traffic rules and laws but as you can see from above, there are situations where the negligence of another party can greatly harm anyone riding a bicycle. Knowing the rules of the road is very important when riding a bicycle. Intersections are another common site for accident or injuries. Most motorists aren't expecting to see a cyclist so accidents can occur from not seeing a bicycle enter the intersection, or while making a turn. Motorists also have difficulty gauging how fast a bicycle is going and if they will be stopping or not, or if they can slow down in time.
Bicycle accidents in the road can lead to serious or fatal injuries. Remember to always wear a helmet, obey the traffic laws, and to be alert when riding a bicycle.
Road Hazards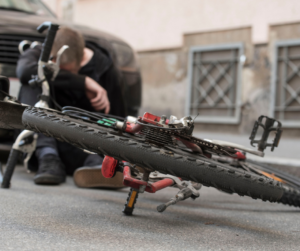 If you were involved in an accident, or sustained injuries while riding a bike from certain road hazards, you might have a valid claim. Road hazards such as potholes or sewer grates and rails that run in the same direction or on a curve with traffic can make the public entity, or the contractor that did the work, liable.
Sewer grates running with the flow of traffic can have a bicycle tire fall in, or get stuck, ejecting the rider, or causing the rider to lose control. Many public entities have since made adjustments to these sewer grates by incorporating cross braces, or by changing the direction of the grates perpendicular to traffic. These types of accidents seem to be more common in younger rider.
BIKE SHARE AND ELECTRIC SCOOTER SHARE
Throughout major cities in the United States, bicycle share and electric scooter share companies have drastically grown in popularity. These services are another transportation option in lieu of ride share companies, buses, trains, and taxis. As the number of rides and users has increased, so has the number of accidents and injuries, especially in newer users.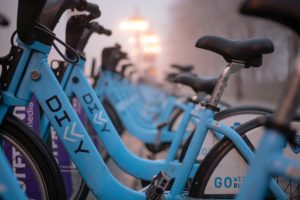 The predominant bike share company in Chicago, Divvy, provides an opportunity to rent a bike at a certain location and users are charged for the amount of time they rent it. They can return the bike to the same location, or numerous other locations spread throughout the city.
Electric scooters were introduced in Chicago in 2019 and there are numerous scooter share companies such as Lime, Bird, Lyft, Bolt, Spin, etc. With the electric scooter share program, users still pay based on the time use, but the scooters do not have any docking stations. The electric scooter share program requires users to download the company's app.
Newer users, or those that have taken ten or less rides on an electric scooter or bicycle, reported a higher number of accidents and injuries. Prior to using these services, it is important to remember to always wear a helmet, and to review the safety tips these share companies provide. Users should obey riding etiquette, be safe, and even though it's not required, wear a helmet.
Injuries can occur from using these share services by collisions with other riders, collisions with vehicles, road hazards, or even user error. Contact our office today if you feel that you were injured while riding a Divvy bicycle or electric scooter, and we can help discuss your legal options.
STEPS TO TAKE AFTER AN ACCIDENT
If a bicycle accident occurs, whether it's with a vehicle or from a road hazard, it is a very frightening experience. However, actions taken right after an accident occurs can impact or affect your recovery or outcome for a claim.
Try to remember as many details about how the accident occurred, and if you saw any people that witnessed the event. If a vehicle was involved, try to remember details about the make, model, color, etc. Wait for the police to arrive so they can file a police report. Be sure to let the officer or people tending to you about any injuries you sustained. Even if the injuries might seem small initially, they can develop or become larger or permanent issues.
After an accident you should leave the condition of your bicycle in the same way and do not attempt to make any revisions or repairs to it. The bicycle, helmet, clothes, shoes, etc., everything that was with you when the accident occurred is evidence and should be preserved and kept safely by you.
LEGAL ACTION
Bicycle accidents often involve complex legal issues. Finding a bicycle accident attorney that has experience with these types of claims can make a significant difference. At the Law Offices of Parente & Norem, P.C. we have a bicycle accident attorney that can provide a free consultation and case evaluation to help determine if you have a valid claim.
---
Free Case Evaluation