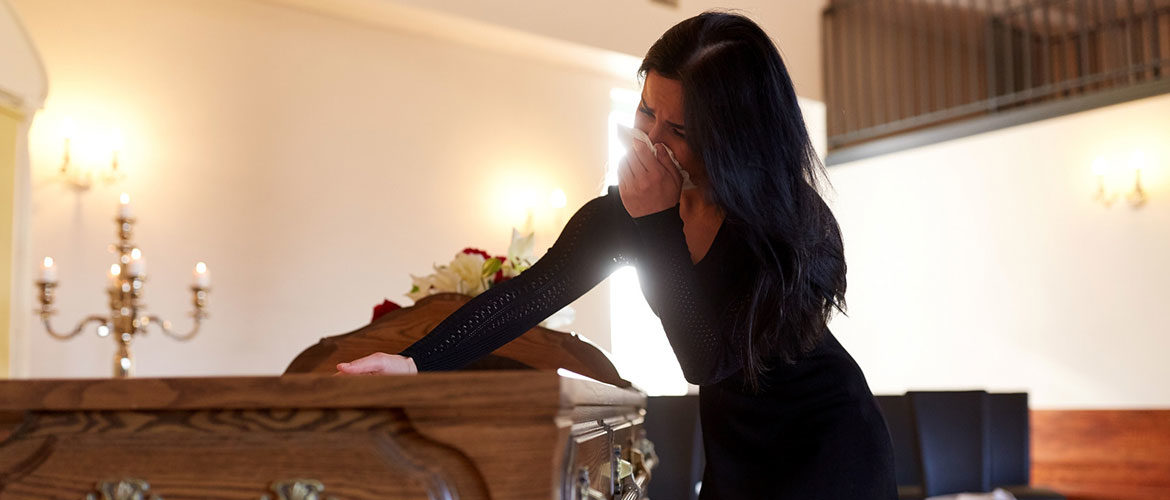 Single Practice
Chicago Wrongful Death Attorney
The wrongful death attorneys with the Law Office of Parente & Norem, P.C. understand that few experiences are more devastating than the loss of a loved one due to the deliberate, reckless, or negligent actions of another. Wrongful death is often sudden and unexpected. Events unravel quickly and chaotically, and the family is left confused, frustrated, and emotionally drained. Many times, families turn to our wrongful death attorneys to make sense of the situation.
In addition to the emotional distress, wrongful death often results in financial hardship for the surviving family members. Our wrongful death lawyers can help protect the financial stability of the household. There are often medical bills and funeral expenses that can be burdensomely expensive. If the deceased contributed to the household income, there are lost wages, including future earnings, to worry about. The surviving family members may now be without medical insurance coverage or have no way of paying for their child's college tuition or making the mortgage payment.
The emotional distress and financial hardship that accompanies wrongful death can be overwhelming for families. This is where the experience of our wrongful death attorneys can be of great help and comfort to you.
Many times, surviving family members cannot get answers to their questions about what happened to their loved one. Using various legal tools, our wrongful death lawyers can get the information you need and assist you with securing the compensation you may be entitled to under the law.
Best Chicago Wrongful Death Attorneys
If you suspect that the death of your loved one was due to the deliberate, reckless, or negligent actions of another, our wrongful death attorneys want to help. Although there is no amount of money that can substitute for your loss, you should not be forced into financial ruin because of the negligence of another. Our wrongful death attorneys handle your case with compassionate professionalism to help secure the monetary damages to which you are legally entitled.
For information on how our attorneys can assist you, please contact the law firm of Parente & Norem. We fight for your rights.
Here are some of the leading causes of death in the United States: Stroke, Alzheimer's Disease, Chronic lower respiratory diseases, and medical errors. Out of these leading causes of death which would you think is the highest in the United States? The answer might surprise you but medical errors or medical negligence is the leading cause of death from that list. According to a 2016 Johns Hopkins study medical errors or medical negligence is the third leading cause of death in the U.S. after heart disease and cancer. There are various reports but the number of deaths reported ranges from 250,000 people to as high as 440,000 people annually.
With so many deaths occurring annually it's vital to ensure that you or a loved one received proper care.  If you feel patient safety was violated it is imperative you speak with an attorney sooner than later to inquire if you have a medical negligence or medical malpractice claim. Medical malpractice is when the treating physician, medical professional, or facility failed to perform the correct and necessary medical duties. This negligence could have led to harm, personal injury, or even wrongful death to a victim.
These are often emotional claims as victims and families are left with a medical and legal quagmire that can become overwhelming. If there was a wrongful death caused by medical negligence, survivors connected to the victim can be heartbroken and left with many questions that the negligent party(s) fail to answer.
The amount of time you have to file a medical negligence or medical malpractice claim is relatively quick.  If you think that medical negligence occurred it is important to speak with a lawyer right away to discuss your situation. Below is some information to help identify possible claims but it is always best to call and speak with one of our attorneys.
Types of Medical Negligence and Medical Malpractice claims
There are various types of claims regarding medical negligence and medical malpractice. Since there are numerous scenarios and situations in the medical industry, there are countless types of claims.  For example, there are situations where medical equipment was left in a patient, or the wrong drug was prescribed.  Some of the most common types of medical negligence or malpractice claims fall into three categories.
The doctor failed to diagnose the patient correctly. If the doctor failed to discover the patient's illness which a competent doctor would have identified, you could have a claim.  For these claims it must be proven that the patient would not have suffered harm if the doctor properly diagnosed. These types of claims can be difficult to prove because if the doctor's misdiagnosis was such that another reasonable doctor would make, there is no negligence, and hence to medical malpractice.
If the patient was not provided proper treatment. Should the doctor select a treatment and either administer it improperly, or selects a treatment no other competent doctor would, there may be a claim.
The doctor did not warn the patient about known risks. It Is the responsibility of the doctor to properly inform the patient of possible risks with a treatment or procedure. This information could help a patient determine if they elect to proceed or not. Should the doctor fail to inform the patient of possible risks which would have changed the patient's mind on proceeding, there could be a claim.
How do I know if I have a valid claim?
There are several requirements to prove that a medical negligence or medical malpractice incident occurred.
First, a doctor-patient relationship needed to exist. Basically, you decided to hire a specific doctor and they agreed to see or work with you.
Next, there must be proof or it has to be shown that the doctor hired was negligent. This does not include situations where you didn't like the doctor or are unhappy with diagnosis. This negligence would indicate if the doctor did not follow the medical standard of care.  Typically, a medical expert can be used to identify if there was any deviation from the standard of care.
Third of all, it must be shown that the doctor's deviation from standard of care caused the injury or harm. With medical malpractice claims it is important to remember that patients were already sick or injured and required medical attention. The result of the injury or harm needs to be a result of the doctor's negligence and not because of the patient's injury or illness itself.
Finally, the patient had to have been harmed as a result of the medical negligence. There are different types of damages or harm such as pain, mental suffering, extraneous medical bills, lost wages or earnings, and time off work.
Navigating a Medical Negligence or Medical Malpractice Claim
Our attorneys at the Law Offices of Parente & Norem, P.C. have the legal knowledge and experience to help you get the answers and compensation to which you may be legally entitled. Using legal tools such as subpoenas, depositions, and experts, our medical malpractice lawyers can determine if medical negligence occurred and file a lawsuit on your behalf.
Some medical procedures require you to sign a waiver beforehand. Even if you signed a waiver prior to your medical procedure, you still may be entitled to compensation. Medical waivers do not provide blanket immunity to physicians and care givers. Furthermore, medical waivers do not mean that you consented to medical negligence. Our lawyers will evaluate all of the facts of your case to help you determine if medical negligence has occurred and if you have a valid claim.
Our medical malpractice attorneys are available for a free consultation to discuss your situation in further detail. It could be irreversibly detrimental to a case if there is failure to act quickly.
Free Case Evaluation