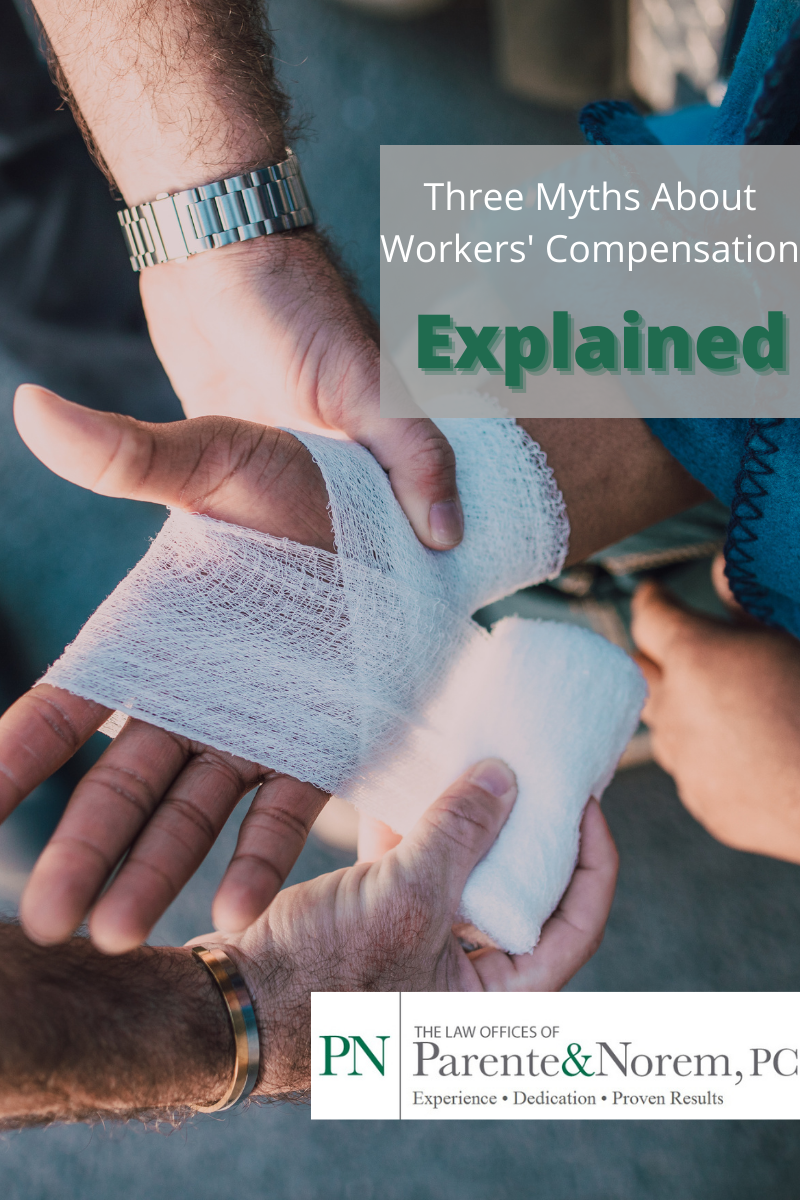 by Jennifer Gulbrandsen
Workers Compensation is a specialized area of law that has a lot of misconceptions and myths. Here at the Law Offices of Parente & Norem, P.C. our experienced attorneys will evaluate your case, and explore every possible avenue to get you the treatment and compensation you deserve. Our experience, dedication, and proven results will ensure you will never fall prey to the misinformation out there about Workers' Compensation.
In this article, we will cover three facts about workers compensation you may not know. While every case is unique and our team will go over details that apply to only you, these three facts are universal in the eyes of the law.
Who's At Fault In Your Workers Compensation Case Doesn't Matter
Workers Compensation is 'no-fault' meaning it doesn't matter who is responsible for your injury. Whether you made a mistake, or your employer did, neither matters when seeking compensation. However, you can be disqualified from making a claim if you were under the influence of drugs or alcohol, engaging in horseplay or illegal activity when the injury occured.
There Is A Time Limit To Your Claim
When you're injured on the job, it is imperative that you report the injury to your employer immediately, or as soon as possible. There are time limits to worker compensation claims, known as the statute of limitations. If you wait too long to report your injury or file a claim, you could be deemed ineligible.
Remote Workers Are Entitled To Workers Compensation
COVID-19 changed the landscape of many workplaces, causing people to work remotely from home or other satellite locations. Workers Compensation has nothing to do with the location you are in when your injury occurs. The only thing that matters when filing a Workers Compensation claim is whether or not you were on company time. If you were injured on company time while working remotely or at a satellite location due to unsafe conditions, you may be entitled to even more compensation by filing a third party claim.
The best way to get the most accurate information on your Workers' Compensation claim is to contact us here at the Law Offices of Parente & Norem, P.C. today for a full case evaluation.