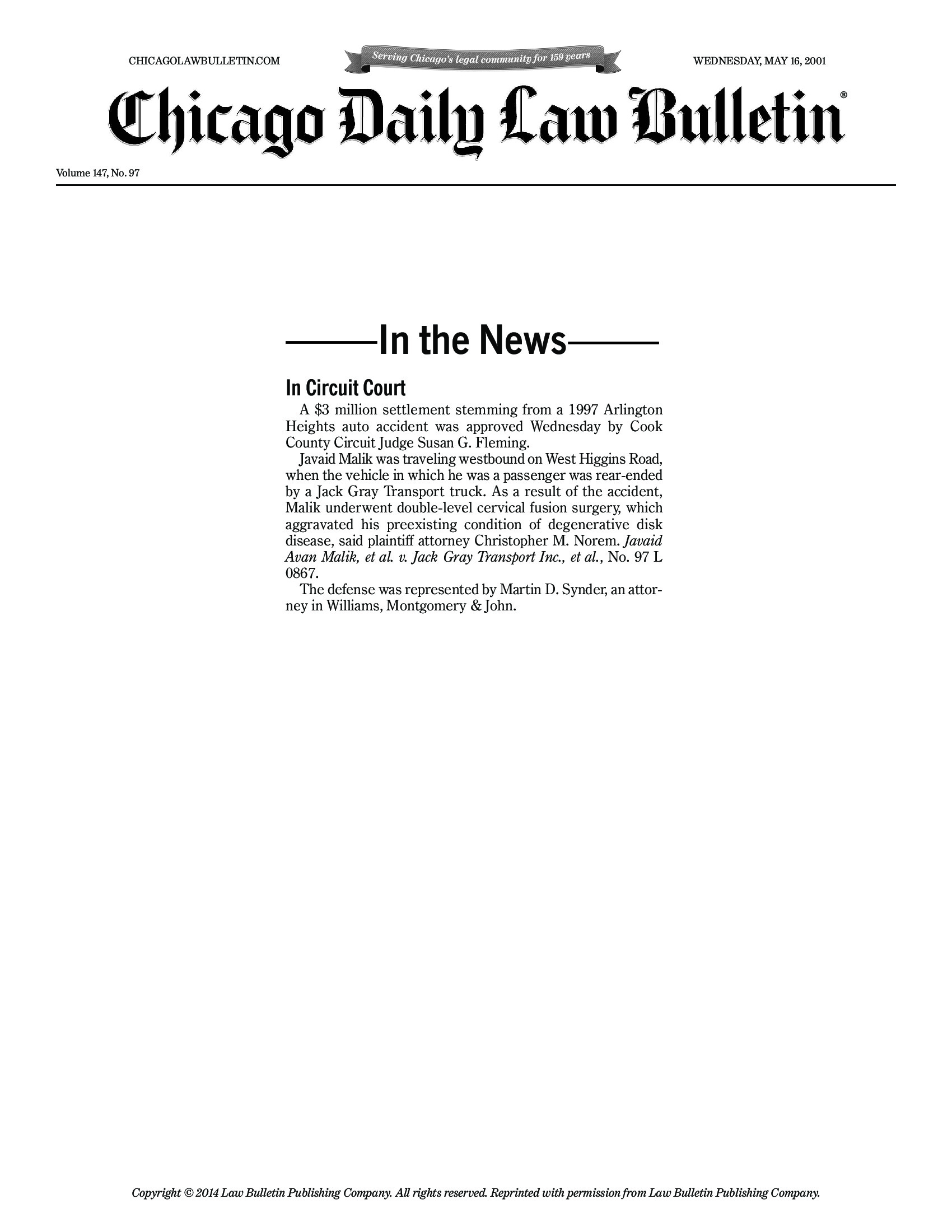 Vehicle rear-ended by a truck
Chicago Daily Law Bulletin  // In Circuit Court
A $3 million settlement stemming from a 1997 Arlington Heights auto accident was approved Wednesday by Cook County Circuit Judge Susan G. Fleming.
Javaid Malik was traveling westbound on West Higgins Road, when the vehicle in which he was a passenger was rear-ended by a Jack Gray Transport truck. As a result of the accident, Malik underwent double-level cervical fusion surgery, which aggravated his preexisting condition of degenerative disk disease, said plaintiff attorney Christopher M. Norem. Javaid Avan Malik, et al. v. Jack Gray Transport Inc., et al., No. 97 L 0867.
The defense was represented by Martin D. Synder, an attor- ney in Williams, Montgomery & John.
—————————————————————
CHICAGOLAWBULLETIN.COM // In the News
Volume 147, No. 97 // WEDNESDAY, MAY 16, 2001
Latest Posts
by Jennifer Gulbrandsen
The Law Offices of Parente & Norem, P.C. is proud to announce that we were a dinner sponsor at this week's Annual Will & Grundy Building...
by Ryan
...following a long surgery where the patient's breathing tube was removed too quickly after surgery and he was then not properly monitored in the recovery...
by Ryan
...obtained against a south side medical group and hospital due to defendants' alleged medical negligence in prescribing an insufficient dose of blood...