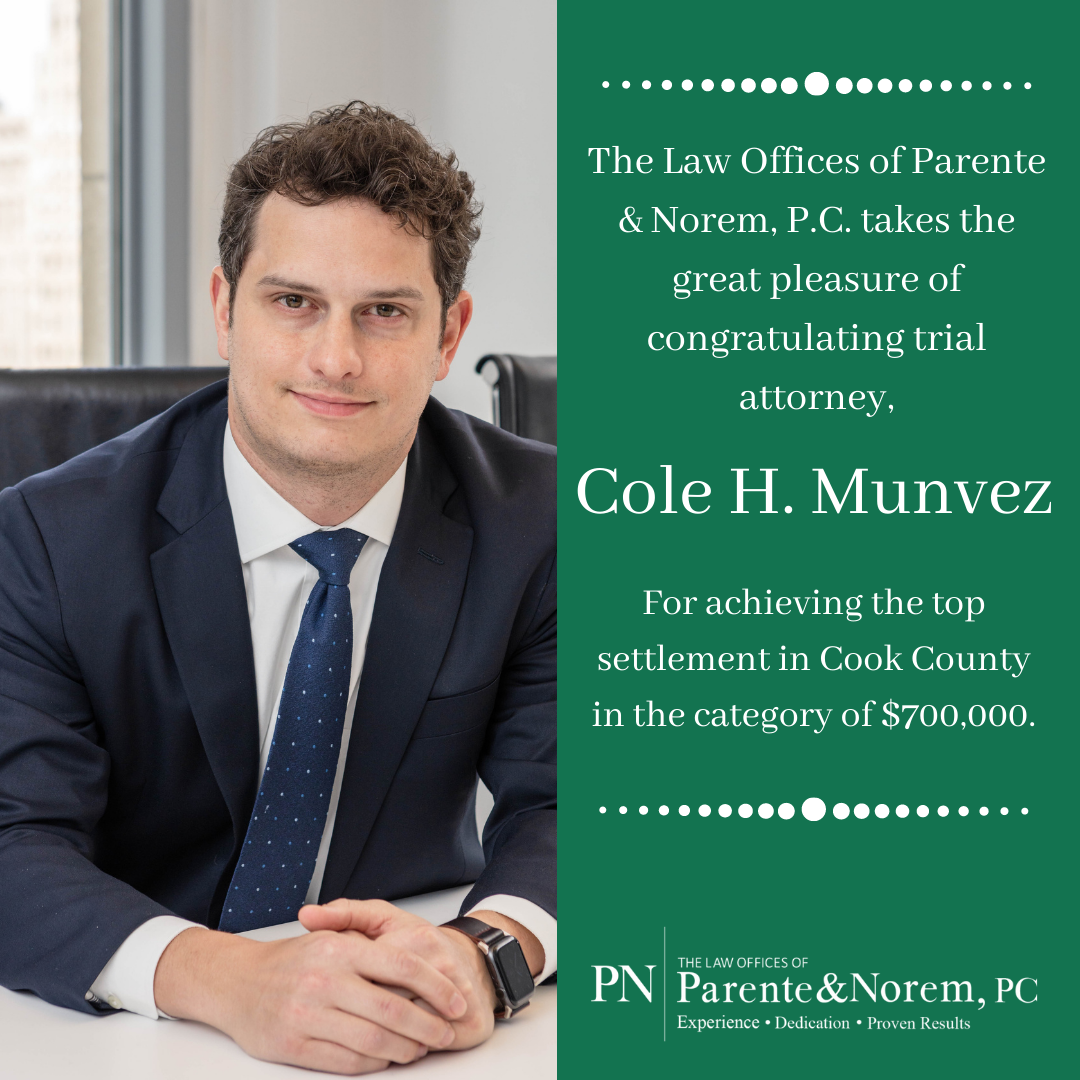 Parente & Norem Trial Attorney, Cole H. Munvez, Achieves Top Settlement In Cook County
The Law Offices of Parente & Norem, P.C. is proud to congratulate trial attorney Cole H. Munvez, on achieving the top settlement in Cook County in the category of $700,000. Way to go, Cole! To read more click here.
Latest Posts
by Jennifer Gulbrandsen
$6.785M settlement (plus the complete waiver of a $269K worker's comp. lien) in the matter of Juan Hernandez Aguilar v. Kinzie Builders,...
by Jennifer Gulbrandsen
Parente & Norem trial attorney, Dennis Lynch, has been published in this month's Illinois State Bar Association Tort Trends newsletter. The...