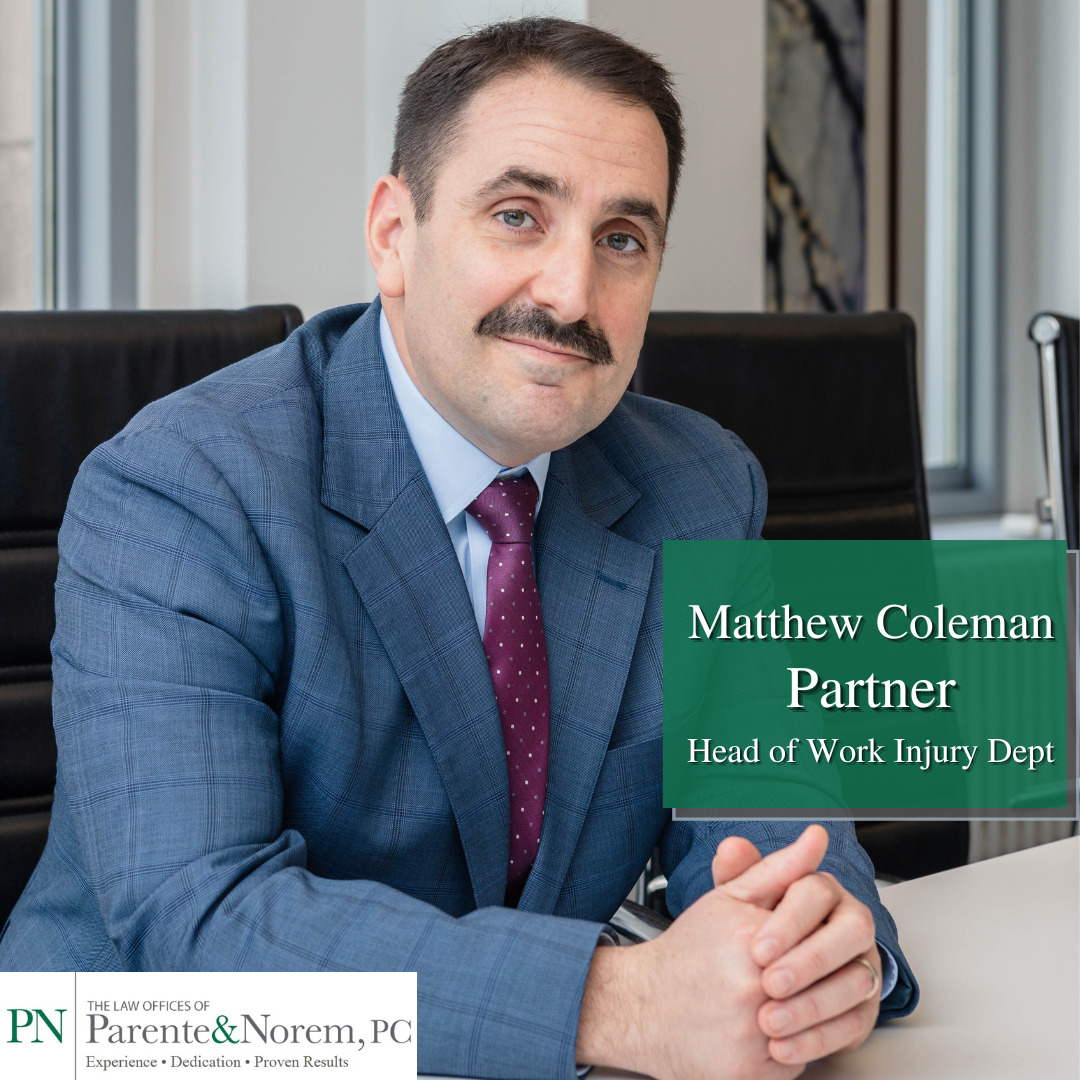 P&N BLOG | Meet Partner Matthew J. Coleman
Matthew J. Coleman is a partner and head of the Work Injury Department at The Law Offices of Parente & Norem. Before law school, he worked on the southside as a special education teacher in the Chicago Public Schools. Matt taught children and young adults with a variety of moderate to severe physical and developmental disabilities. He witnessed first-hand the daily challenges that face a person with a disability. "It's in the little things – washing your hair. . .putting a seatbelt on. . .the little things we take for granted."
Matthew also regularly travels the state to meet and educate union workers as to their rights under the Illinois Workers Compensation Act. He has also a frequent collaborator with the Illinois Trial Lawyer's Association. In November of '20 he was invited as a guest lecturer regarding changes in work injury law.
Matthew has represented members of Teamsters Unions, Carpenters Unions, LiUNA, AFSCME, IAM , Pipefitters Union, Roofers Union, Fraternal Order of Police, and local Firefighters Unions, in their claims before the Illinois Workers' Compensation Commission. He routinely tries cases before Arbitrators and has successfully argued before the Commission, Circuit Courts, and the Illinois Appellate Court. Matthew will also handle any "third party" action in State or Federal court when the work injury is caused by the carelessness of others. This includes cases involving motor vehicle and truck wrecks, construction negligence, products liability, and unsafe conditions on a premises.
Matthew lives on the southside with his wife and three children. He has a young daughter with a cerebral palsy diagnosis. This affects her ability to crawl, sit, walk, and use one of her arms. She works hard in physical therapy and attends the Center for Independence Through Conductive Education. Matt is actively involved with the Center and is most passionate about educating others about cerebral palsy and children with differences. His family also sponsors the training of a puppy for the Guide Dogs of America.
For more information on Matthew J. Coleman and the rest of the team at The Law Offices of Parente & Norem, click here.
Latest Posts
by Jennifer Gulbrandsen
In our modern consumer-driven society, we rely on products to enhance our lives, provide convenience, and ensure our safety. However, there are...
by Jennifer Gulbrandsen
Construction sites are inherently hazardous environments where accidents can occur due to a multitude of factors. When injuries happen, they can...
by Jennifer Gulbrandsen
As our loved ones age, we often need to consider nursing homes or long-term care facilities to ensure their safety and well-being. Unfortunately, nursing...