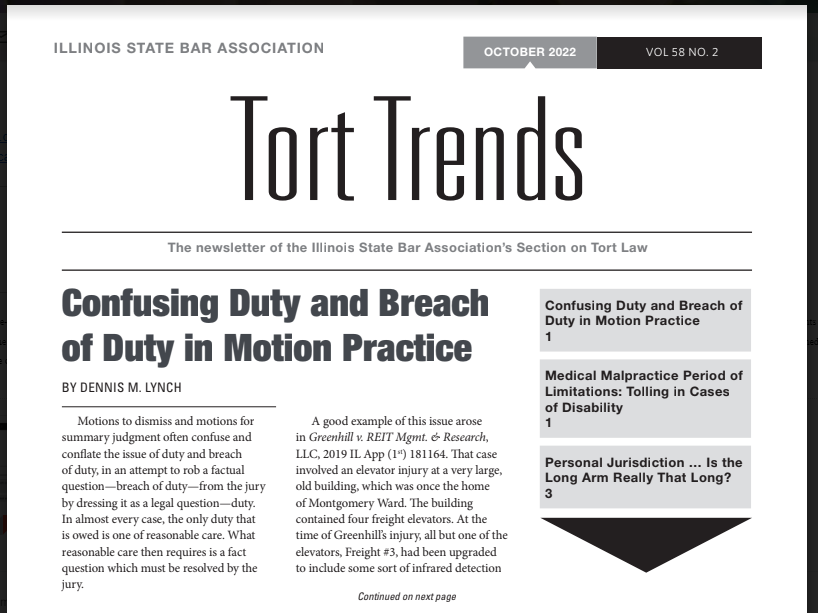 Parente & Norem Trial Attorney, Dennis M. Lynch, Published in ISBA's 'Tort Trends'
Parente & Norem trial attorney, Dennis Lynch, has been published in this month's Illinois State Bar Association Tort Trends newsletter. The article, 'Confusing Duty and Breach of Duty in Motion Practice' highlights differences between the two and how they are often conflated and confused in practice.
Congratulations to Dennis on his publication! To learn more about Dennis Lynch and to contact him for a free case evaluation click here.
Latest Posts
by Jennifer Gulbrandsen
The Law Offices of Parente & Norem, P.C. is proud to congratulate Christopher M. Norem, Dennis M. Lynch, and Joseph D. Parente for achieving the...
by Jennifer Gulbrandsen
$6.785M settlement (plus the complete waiver of a $269K worker's comp. lien) in the matter of Juan Hernandez Aguilar v. Kinzie Builders,...