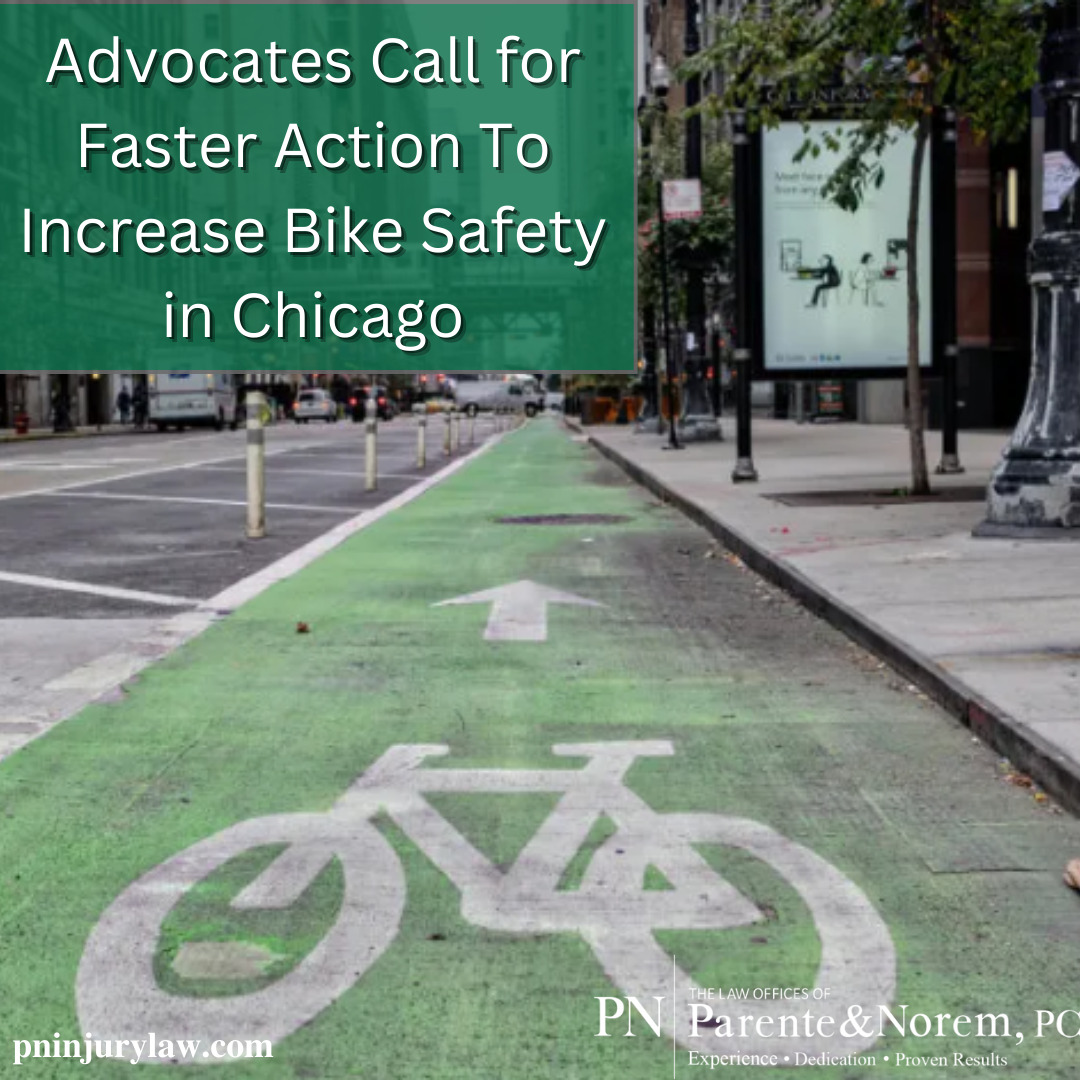 P&N BLOG | Report: Advocates Call for Faster Action To Increase Bike Safety in Chicago
In a recent report published by the Chicago Sun-Times, Chicago's bike safety crisis remains a pressing concern for cyclists, with recent statistics highlighting the urgent need for enhanced cycling infrastructure. Anne Alt, president of the Chicago Cycling Club, still vividly remembers a traumatic incident nearly two decades ago, when she was thrown off her bike due to a parked vehicle's open door. Despite this, and countless similar accidents over the years, progress in improving bike safety has been sluggish in the city.
The pandemic further exacerbated the issue, as Chicago lagged behind other cities in taking decisive measures to make its streets safer for cyclists. The numbers tell a grim story: in the year up to August 26, there were 1,186 traffic crashes involving cyclists – a staggering 30% increase compared to the same period the previous year.
Chicago's ranking in bike safety, placed at 161 out of 163 large cities by PeopleForBikes, highlights the urgency of the matter. The city received a mere rating of 7, a far cry from the average score of 27 for all cities assessed. The pressing need for better infrastructure is evident – protected bike lanes have been proven to increase ridership and create a safer environment for both cyclists and motorists.
Rebecca Davies, an expert from PeopleForBikes, emphasized the importance of reducing speed limits on major roads as a means to improve safety. Studies indicate that even a slight reduction in speed limits can drastically decrease the likelihood of injuries and fatalities. Chicago's Department of Transportation plans to implement these changes, including narrowing travel lanes to encourage slower driving speeds and reallocating space to better accommodate pedestrians, cyclists, and public transit users.
Chicago's "Chicago Cycling Strategy" released in 2023 outlines ambitious plans for the installation of 150 miles of new and upgraded cycling infrastructure over the next few years. These plans prioritize the creation of protected bike lanes and neighborhood greenways accessible to cyclists of all skill levels, aiming to establish a bike-friendly environment for all residents. Nevertheless, critics point out that previous plans have fallen short, emphasizing the importance of accountability and swifter implementation to avoid repeating past mistakes.
As advocates demand greater progress, a transformative vision for Chicago's streets is proposed. The organization "Chicago Bike Grid Now!" envisions a network of dedicated cycling routes spanning at least 450 miles – approximately 10% of the city's streets. The plan also includes traffic-calming measures such as lowered speed limits, speed humps, raised crosswalks, curb extensions, and narrower roads to create a safer urban landscape for all.
Chicago's bike safety concerns have reached a critical juncture, demanding prompt action to prevent further accidents. The current landscape underscores the necessity of prioritizing cycling infrastructure improvements, including protected bike lanes, reduced speed limits, and a comprehensive network of dedicated bike routes. As advocates and officials strive to collaborate for a safer Chicago, the hope is to create an environment where cyclists can ride without fear, and motorists can navigate streets with clarity and confidence.
Latest Posts
by Jennifer Gulbrandsen
In the world of personal injury law, negligence is a concept that holds immense significance. It forms the foundation of many personal injury...
by Jennifer Gulbrandsen
The Law Offices of Parente & Norem, P.C. was proud to support the Elevators Local 2 Golf Outing! This outing was held on Saturday, September 16...
by Jennifer Gulbrandsen
The Law Offices of Parente & Norem, P.C. was proud to support the Fox Valley Building Trades Golf Outing! This outing was held on Wednesday,...