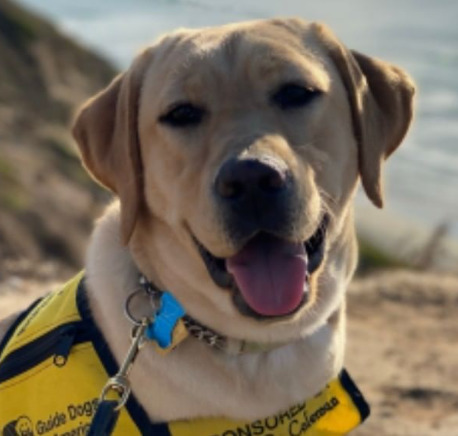 P&N BLOG | Meet Tiki!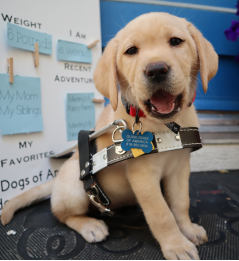 Parente & Norem is proud to introduce Tiki, a guide dog sponsored by partner and head of our Work Injury department, Matthew Coleman. Tiki is a guide dog with the Guide Dogs of America. She is an adorable Lab who is just about to be 18 months old, and has passed all of her 'puppy kindergarten' training.
Guide Dogs of America is an organization that transforms lives through partnerships with service dogs. They breed, raise, and train guide dogs for individuals who are blind/visually impaired, and provide service dogs for veterans and children with autism. They also place facility dogs with professionals in hospitals, schools, and courtrooms. Guide Dogs of America's highly skilled canines become trusted companions that increase people's confidence, mobility, and independence. All programs and services, including transportation, personalized training, room/board, and postgraduate support, are provided at no cost to the recipient.
This past December, Tiki was selected as a breeder for Guide Dogs of America! This is quite an honor because only the top 2% of dogs being puppy raised are selected for this special program! We hope Tiki will deliver many generations of successful service/guide dogs. Way to go, Tiki! We think you're pretty PAWESOME!!! 🐾
Latest Posts
by Jennifer Gulbrandsen
The Law Offices of Parente & Norem, P.C. is proud to congratulate Christopher M. Norem, Dennis M. Lynch, and Joseph D. Parente for achieving the...
by Jennifer Gulbrandsen
$6.785M settlement (plus the complete waiver of a $269K worker's comp. lien) in the matter of Juan Hernandez Aguilar v. Kinzie Builders,...